Set of silver jewelry, pendant and ring with round Czech Moldavite, vltavin
Material: 925 sterling silver
Earrings stone size: 6 x 6 mm
Earring Weight: 1.6 g
Earrings Type: Carnations
Ring stone size: 10 x 10 mm
Ring Weight: 3 g
Brand Name: A-B
Production: Czech Republic
Product Certified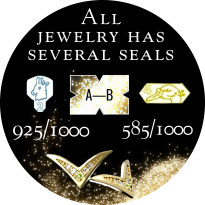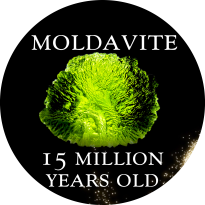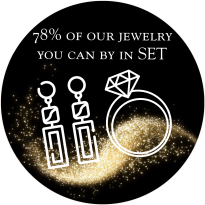 All in stock sending for 1-2 days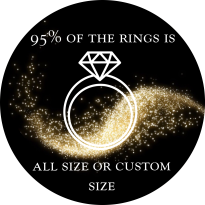 Description
Silver and Moldavite - a harmony of grandeur and sophistication
Magnificent green Moldavite combined with the noble brilliance of silver create an unsurpassed ensemble of jewelry art. Ornaments will help you to capture everyone's attention and shine in the rays of the sun with emerald shades of grandeur. A ring and earrings with Vltavin is a wonderful gift for a girl of any age. This is the embodiment of femininity, grace and good taste.
Whom should wear the jewelry
Stud earrings with a 6 x 6 mm Vltavin insert are ideal for girls with any face shape. This is a universal decoration. Designers recommend visually reducing the size of the ears and correcting the shape of the face with earrings - cloves. A ring with large Moldavite 10 mm x 10 mm will create a missing accent in the daily look. The form of infinity will eloquently tell about your feelings, as it is a symbol of love. The weight of the ring is 3 g, which allows you not to worry about its integrity.
Cosmic Stone Magic
Research scientists have proved that Moldavite does not contain particles of terrestrial origin. This confirmed the theory that the stone was created as a result of the collision of the Earth with the cosmic body. Moldavite is a fragment of the comet's core, which fell to the earth 15 million years ago. Primitive people noticed his magical power. They made stone jewelry. Later, the stone was considered a symbol of fertility. Peasants buried it in the ground for a good harvest. And the guys gave future wives to get healthy offspring.
How to distinguish an original from a fake
Moldavite or Vltavin got its name thanks to the Vltava River in the Czech Republic. There and in the surrounding areas are stone deposits. Vltavin reserves are limited and are constantly running out. This has spawned many fakes in the jewelry market. Often, fraudsters offer bottle glass instead of Moldavite. The original stone has a saturated green color, has a heterogeneous structure and contains grooves and blotches of bubbles. Each stone is unique, so jewelers try to preserve its natural beauty and do not undergo strong processing. A real Vltavin cannot be polished to the state of glass. Pay attention to this when buying jewelry.
Shipping and payment
We offer fast and safe delivery to customers throughout Europe.
All products are in our warehouse, you do not need to wait for its appearance in stock.
We work on a prepayment and cash on delivery basis.
Shipping: from 2-9 euro.
Payment Method: PayPal or Credit Card.
The product is certified, made in the Czech Republic.
More jewelry from the set