Women's silver ring in the shape of an eye with a round natural garnet
Women's silver ring in the shape of an eye with a round natural garnet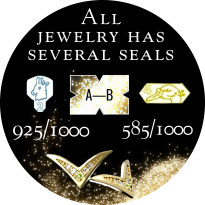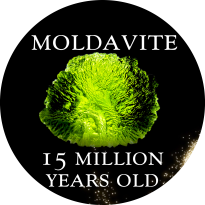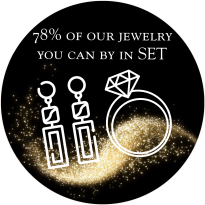 All in stock sending for 1-2 days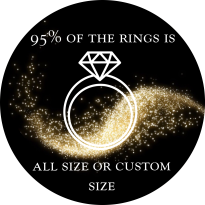 Description
Style, elegance and grace in one bottle
You have not really loved rings since childhood. In your collection there are only a couple of products that have been registered here for years. But this is not because you are finicky, no. You just think that each ring should symbolize something, harmonize with the inner world and have the right energy. That is why approach the choice especially carefully.
Surprisingly, recently the collection was replenished with one exquisite instance. This is a female silver eye-shaped ring with a round natural garnet. Czech craftsmen created an amazing product that captivates with its elegant forms and high quality work. And in the center of this charming ring flaunts a natural gem - pyrope. This is Czech garnet, characterized by a rich dark crimson hue. However, this is only the beginning of the list of decoration advantage.
High quality, amazing properties.
Jewelers from the Czech Republic approached the work with all responsibility and created a real masterpiece. Moreover, they perfectly selected materials that not only harmoniously combine with each other, but also have a positive effect on the body.
For example, silver 925-th test helps to normalize the functioning of internal organs, and metal ions accelerate the elimination of toxins from the body. In addition, the precious metal has a strong energy - it protects the owner from evil slander, evil eye and slander, helps to develop the gift of foresight and improves intuition. It is believed that lunar metal is suitable for all signs of the zodiac without exception, and has no contraindications.
The elegant ring is decorated with pyrope or Czech garnet. The fiery mineral is better suited to the signs of the zodiac, born under his auspices: Aries, Lions, Sagittarius. It strengthens the energy of the owner, emphasizes his courage, helps to overcome doubts and internal fears. It is believed that garnet has a positive effect on the functioning of the liver, heart and circulatory system. Such jewelry helps owners not to have a disease of the cardiovascular system and less often have problems with high or low blood pressure.
A decoration created for you
Zlatka store offers a wide range of jewelry, including a female silver eye-shaped ring with a round natural garnet. And if you make an order on our website, you will make the right choice, because Zlatka offers a wide range of advantages:
• Elegance and style. You will become the owner of an exquisite jewelry, suitable for any clothes and effectively helping to create the perfect look;
•             High quality. The ring will retain its excellent appearance for many years thanks to a special protective coating of rhodium, which protects the metal from scratches;
• Cost. The price of the product pleasantly surprises - it is significantly lower than the offers of competitors;
• Delivery. Only a few days will pass from the moment of placing the order until the moment the jewelry appears on your doorstep, thanks to the prompt delivery service.
 
Get an exquisite ring in harmony with your inner world.
More jewelry from the set