Women's silver ring with natural round Czech Garnet
Weight
Gift ideas for holidays
Women's silver ring with natural round Czech Garnet
Stone: Natural Garnet
Stone Size: 7mm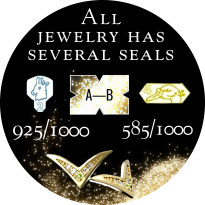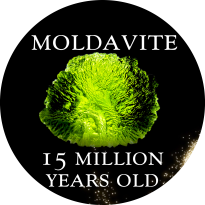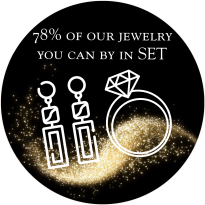 All in stock sending for 1-2 days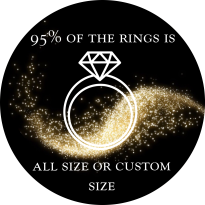 Description
A delightful decoration reflecting your inner world
Recently, you began to notice more signs of attention from the opposite sex. Colleagues at work often smile at you, others behave more friendly and more fun. This is a very pleasant and  has positive effect on the mood. You already forgot the last time you were sad or upset.
Although it seems you know what the reason is. The fact is that a few months ago you purchased a stylish silver ring with a natural Czech round garnet in a store. And you liked this jewelry so much that since then it has become an everyday detail in your image. Fortunately, it blends perfectly with both ordinary clothes and evening dresses. But the main thing is that with it you have gained confidence, well-being and excellent internal balance.
Garnet ring - worthy of the attention of any woman
Let's take a closer look at it. See these stylish lines and quality edges, right? All this is the professional work of Czech jewelers who managed to create a real masterpiece. The noble brilliance of silver is fascinating, and thanks to a special rhodium-plated coating that protects from scratches and mechanical damage, the beautiful appearance of the jewelry will be preserved even after many years.
In addition, this metal has a beneficial effect on the body. Silver helps remove toxins from the body, smoothes wrinkles and gives the skin a second youth. Jewelry made of this metal can protect the owner from the evil eye and damage, and also give the owner a strong intuition and the gift of foresight.
Round Czech garnet has a second name - pyrope, and differs from ordinary stone in a rich maroon color. It is considered a precious mineral and has a strong "fire" energy, therefore it is suitable for Aries, Leo and Sagittarius. Garnet emphasizes the energy of a person's nature, his strength, mind and courage. It is known that the power of this stone is able to dispel anguish, cheer up, improve stamina and well-being.
Moreover, pyrope has a beneficial effect on the body, in particular, the cardiovascular system. Its owners are less likely to suffer from high blood pressure, heart disease, and liver disease.
Unique Czech pyrope in the online store Zlatkaeu
Zlatka online store will be happy to be your partner and offer you the best conditions for buying a women's silver ring with natural round Czech garnet.
• A few days of waiting. The company delivers to any country, and the waiting time will be minimal;
• Great value for decoration. The price of the ring will please, especially in comparison with the prices of competitors for similar goods;
• Elegance and durability. This is a stylish decoration that goes well with your inner world and fits any outfit. A high quality workmanship and a special protective coating guarantee the safety of appearance for many years.
Find out what grace embodied in metal looks like.
More jewelry from the set