White freshwater pearl necklace with silver clasps
Pearl necklace with silver clasps
Code: 35601
Type: Women's Necklace
Stone: Pearl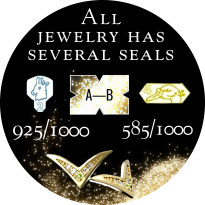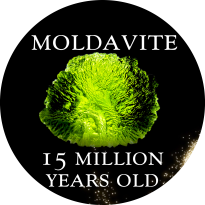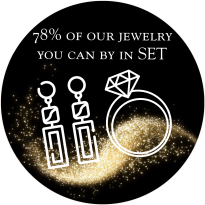 All in stock sending for 1-2 days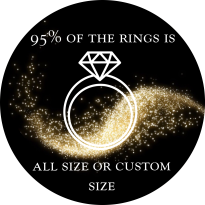 Description
Pearl necklace with silver clasps from Zlatkaeu online store
Necklace of white river natural pearls. The diameter of the pearl is 7 - 8 mm. The necklace has a silver fastening. The material is silver 925/1000. Length 39 cm
Without this jewelry, you will not do this season. Swarovski's classic pearl silver necklace is ideal for girls of any age. Such necklaces can often be seen on the neck of Hollywood stars. How to wear them and properly combine?
How To Wear a Classic Pearl Necklace
 
The classic style of the necklace allows you to create a variety of looks. You can wear it as an independent piece or add a pendant. The second option is suitable for everyday wear.
For evening looks, choose a short necklace by simply folding it in half and making a choker. You can adjust the length of the jewelry depending on your look today.
 
What styles can wear a classic necklace:
Vulgar look. This look involves a large number of accessories, but remember: there should be a single style, not everything. Combine a necklace with pendants (yes, there can be more than one piece of jewelry on your neck!) And bright bracelets, complete with a beautiful brooch.

Restrained and elegant. Stand for one evening Audrey Hepburn in the movie Breakfast at Tiffany. Combine a pearl necklace with a pearl bracelet and even rings. Do not be afraid to be bright. In this case, pick monotonous and discreet clothes and shoes, as well as minimal accessories.

Basic look. You can use the necklace as a single jewelry, without adding others. Add to the look another accessory - a hat or a handbag - and your look will be spectacular without any extra details.
The necklace is 39 cm, so you can easily combine it with different outfits by adjusting the length. It is made from Swarovski pearls and pure 925 sterling silver.
How to care for a basic pearl necklace
Its durability, shade and shine depend on the care of the ornament. Do not neglect cleaning and proper using. Here are the basic rules that should be followed:
Cosmetics and household products.
Wear jewelry after you perfume perfume and be sure to take off all jewelry before cleaning. Do not allow cosmetics and household products to fall on him.
Try not to wear them too often on hot days. Pearls, like many precious stones and metals, grow dim in the sun.
Avoid getting water and other liquids on the jewelry. Take it off before visiting the beach, gym, sauna, etc.
Take care of your jewelry, so that they always maintain their original appearance. Do not forget to clean them of dirt with a special napkin after you take off it, and also do an annual cleaning.
More jewelry from the set